'North Sea Man' acquired by Hartlepool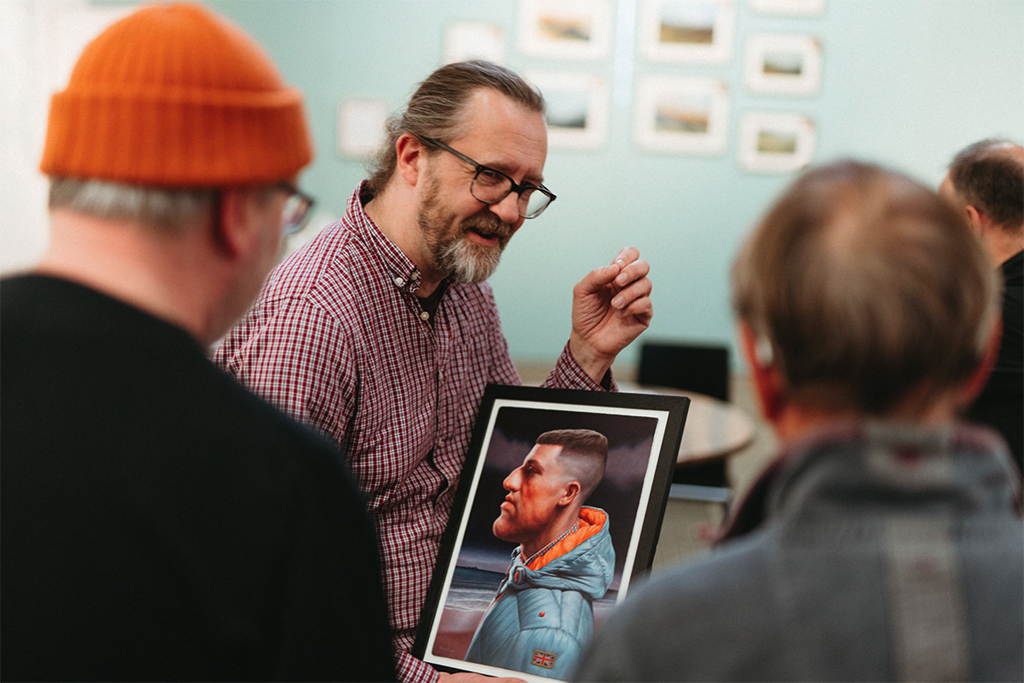 Simon Bartram's exhibition of portraits at the Hartlepool Art Gallery earlier this year has now resulted in the gallery's acquisition of one of the key paintings.
'The exhibition by the Jarrow-born artist presented a portrait of contemporary Northern masculinity and captured the 'sturdy' characters who populated the pubs and football terraces where Simon was brought up in the North East. Simon grew up among men who were traditionally employed in the heavy industries of the area, predominantly coal mining and shipbuilding. 'Under The Vapour Trails' resonated with local people who reported seeing themselves, or someone they knew, in the men portrayed in the paintings.'
Simon is delighted and he says: "I would like to thank everyone at the gallery and, also, the Nerys Johnson Contemporary Art Fund for such a generous contribution. I hope that North Sea Man will be seen by many people in the years to come. I know he will be happy there in Hartlepool, right next to the North Sea itself."
We are also delighted that this important painting will now be available on ArtUK.
Here's Simon talking about the show.
And more of his portraits are for sale here.
Photo: www.roamwithus.co.uk