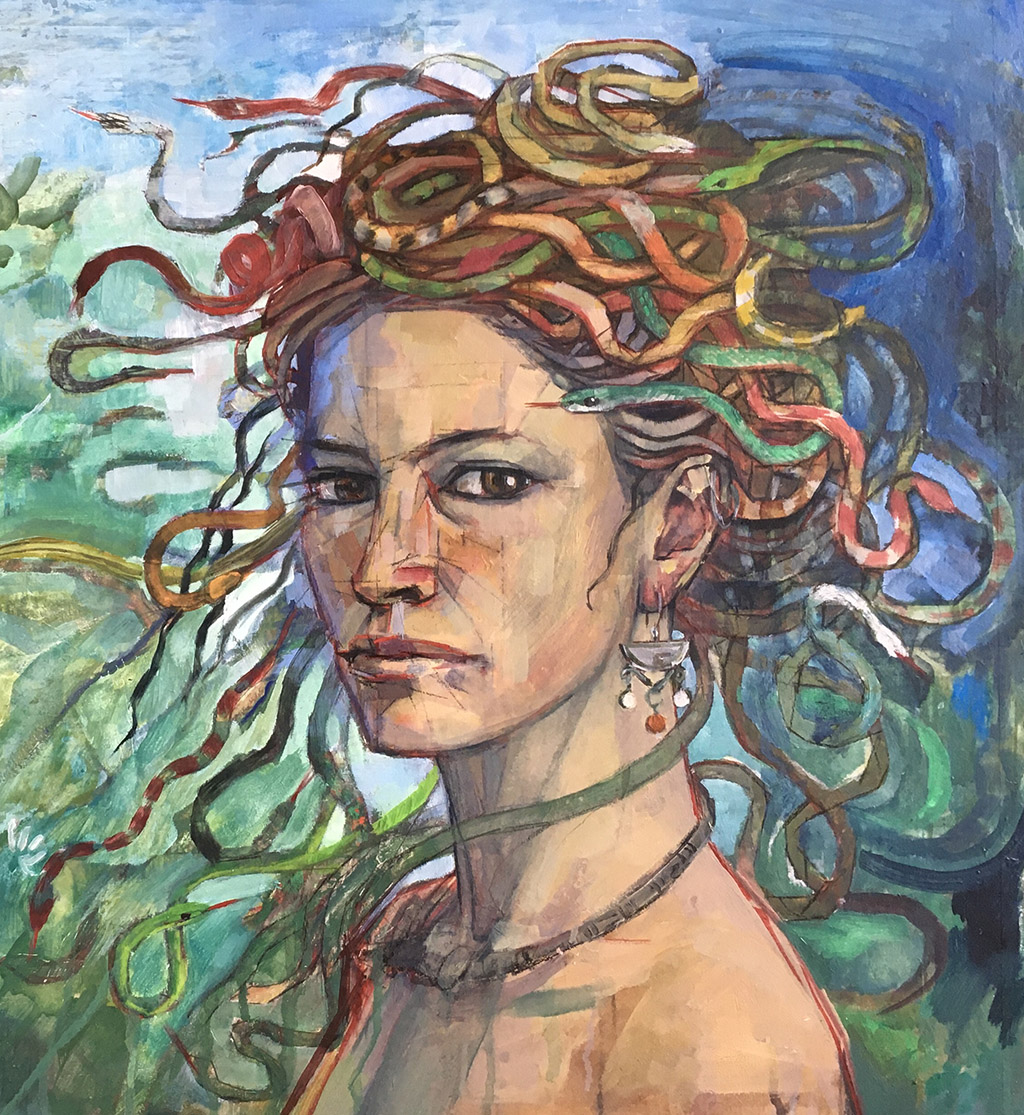 Now that few illustrations are produced in a traditional way it's very encouraging to see just how much Bloomsbury's publicity team have promoted Olivia's illustrations for Jessie Burton's retelling of Medusa. Olivia uses etching as well as traditional painting methods for her work, and you can see those in her 'illustration portfolio'.
You can also hear Olivia talking about working on this remarkable book here, on a Just Imagine podcast.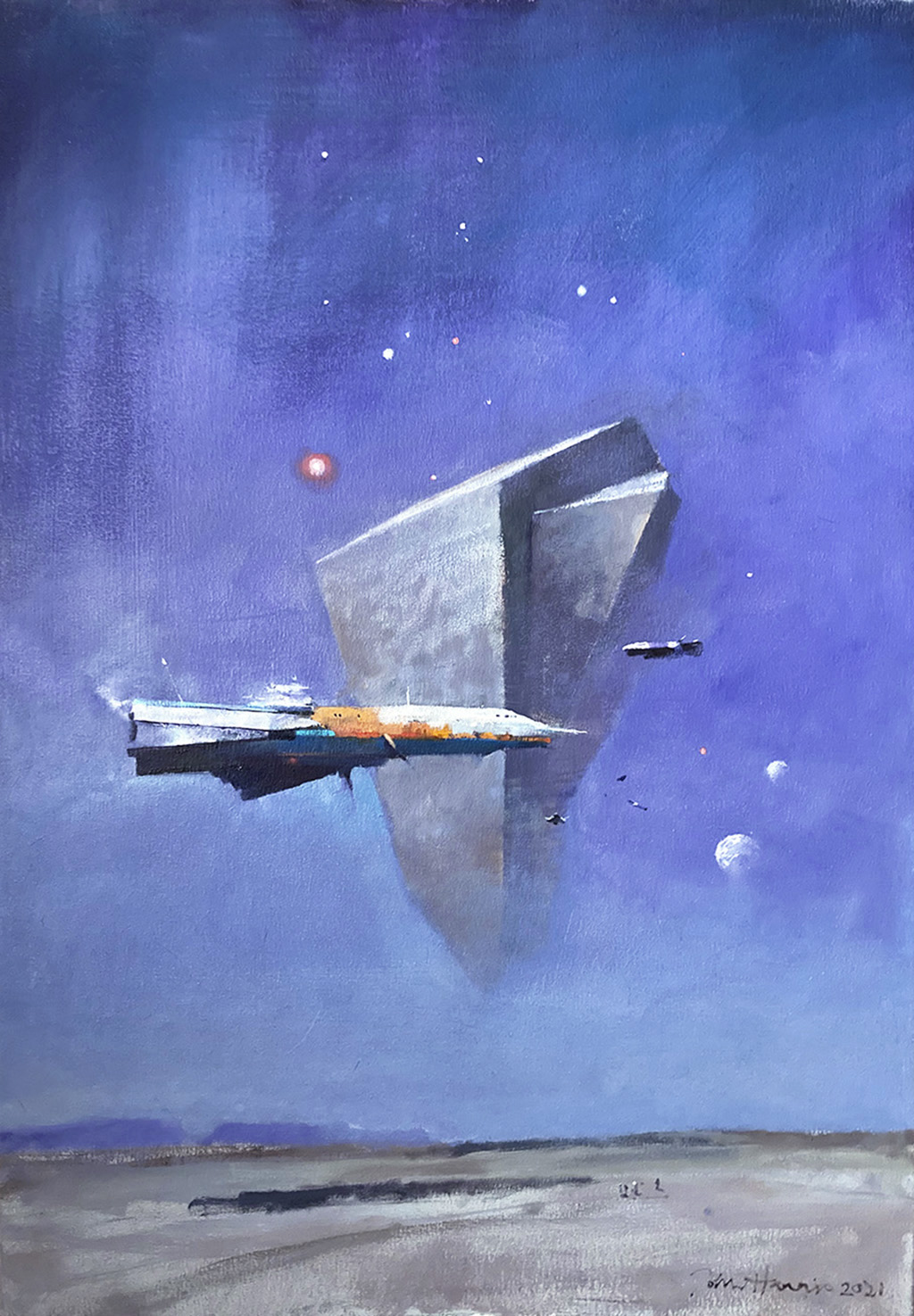 The Old Man's War series of books by John Scalzi has given John Harris the chance to produce some of his best-loved paintings. And now he's produced the cover for the seventh in the series. Many thanks to Tor Books for that..
We now have two superb new prints from Ian's paintings. This is just a detail from Phyrexian Dreadnought, and you can see the whole image in our prints section, along with other new images.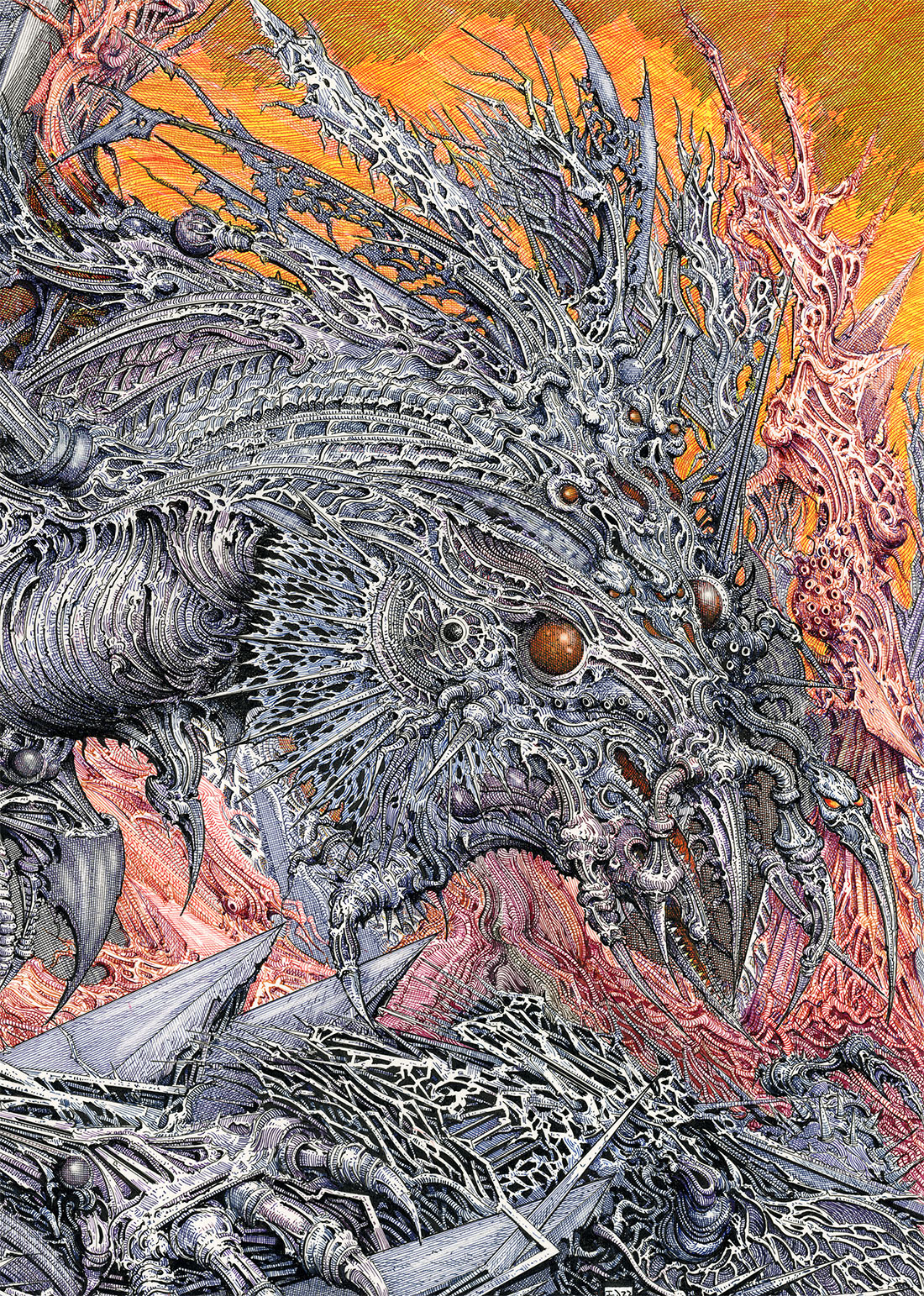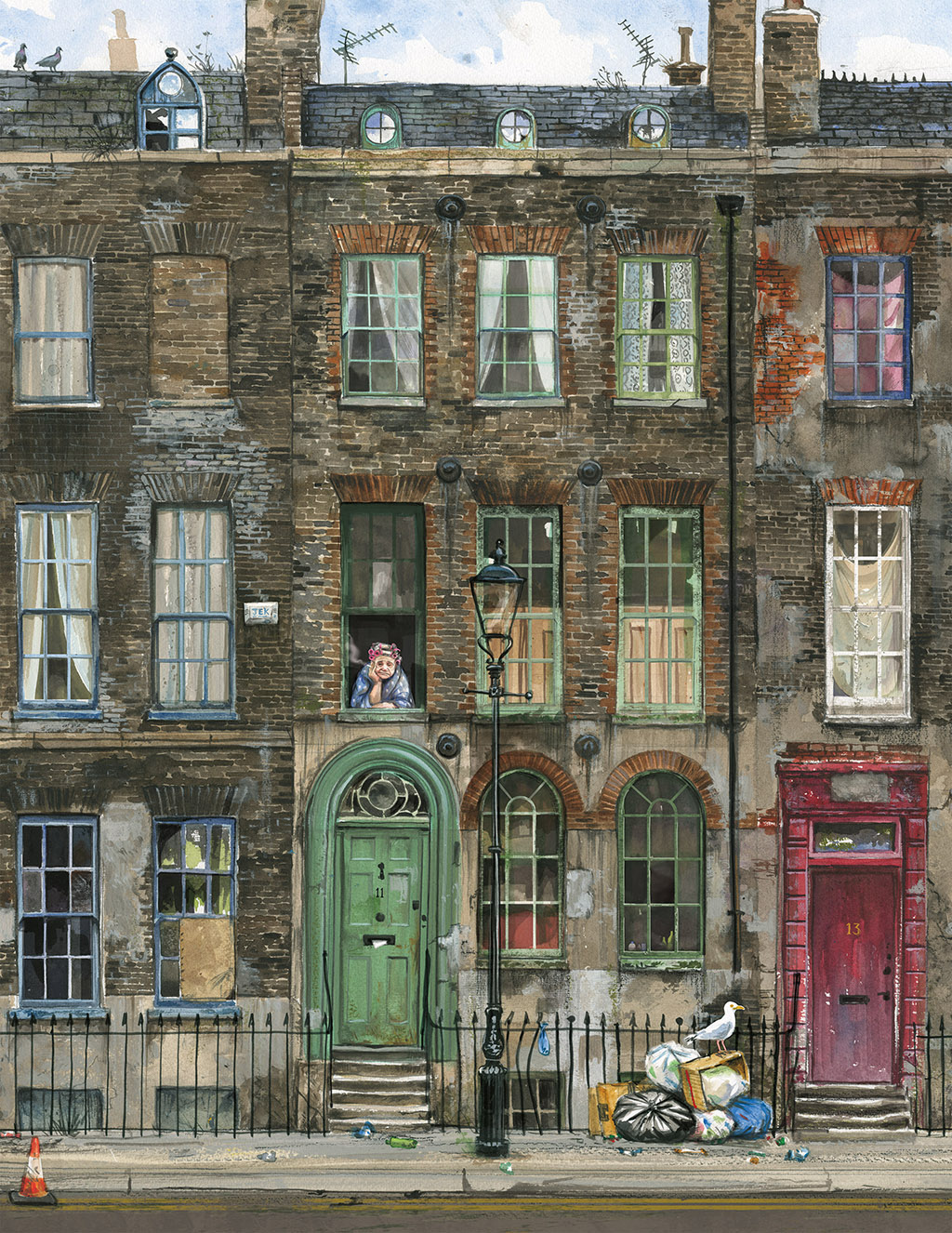 This is just a small section of Jim Kay's illustration showing Grimmauld Place for Harry Potter and the Order of the Phoenix. The book will be published in October this year and it's packed full of illustrations by Jim Kay and Neil Packer. The mystery house, home of Sirius Black's family, is out of view.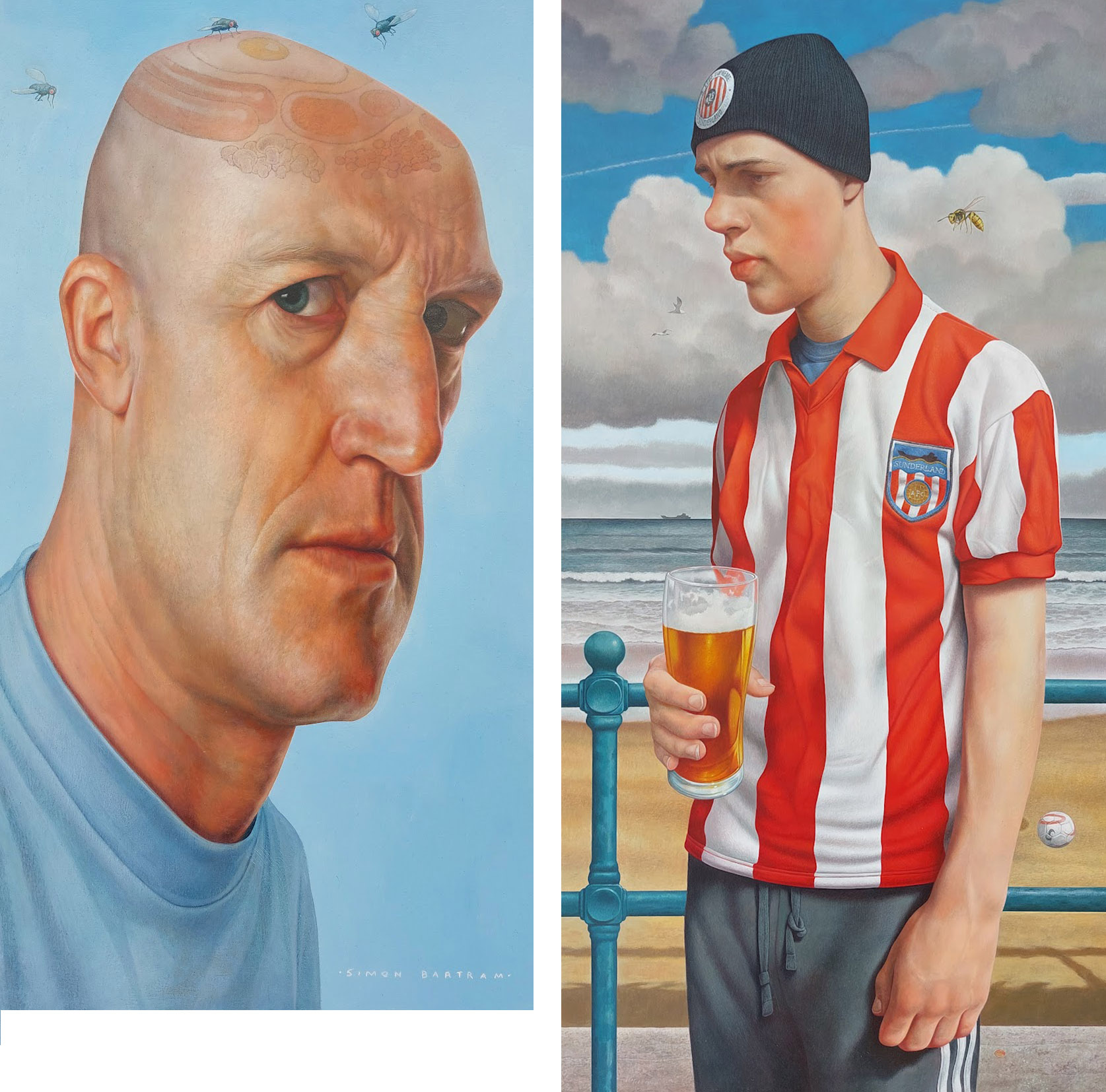 This exhibition of Simon Bartram's work at the Hartlepool Art Gallery opens on 29th January 2022. To describe it as an exhibition of portraits would be skimming the surface as it's so much more than that. Simon has delved into his roots in the north-east of England and produced a profound and affectionate piece of speculation as to what's in the minds of the people of his city. Total magic.
More on Simon here.