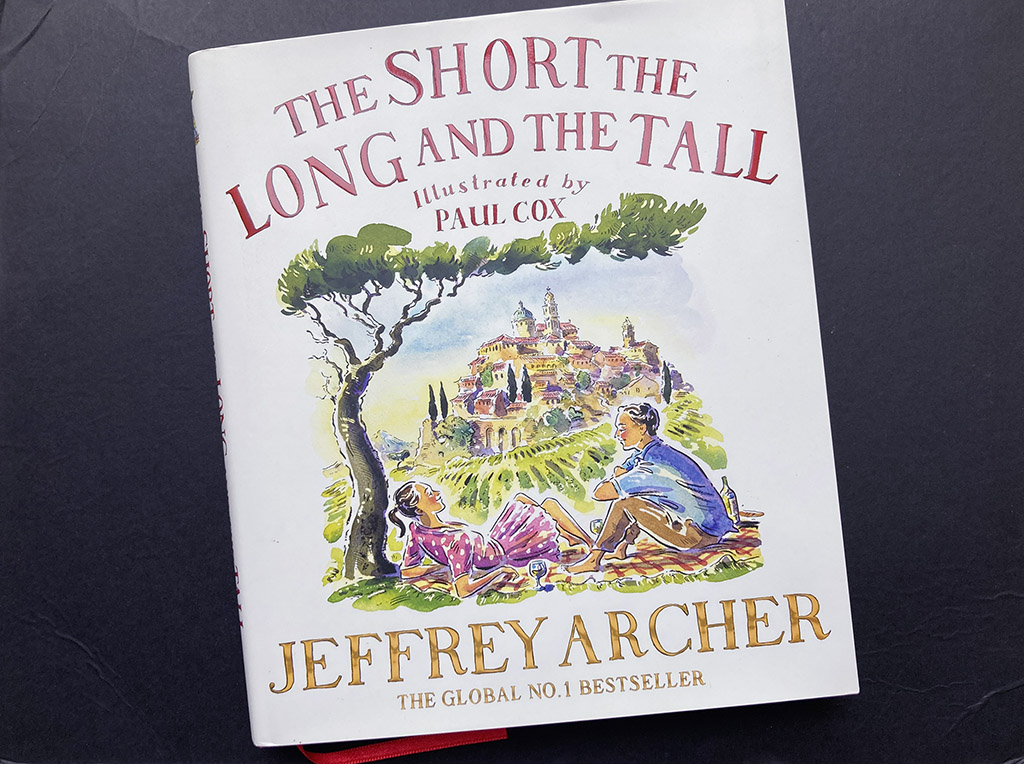 Paul's Cox's illustrations for these short stories add so much to the book. Reading each one, it's striking that the information in the illustrations matches the story so perfectly. Many of them can be seen here, in the 'Illustration' portfolio, and many of the originals are for sale at Chris Beetles' gallery.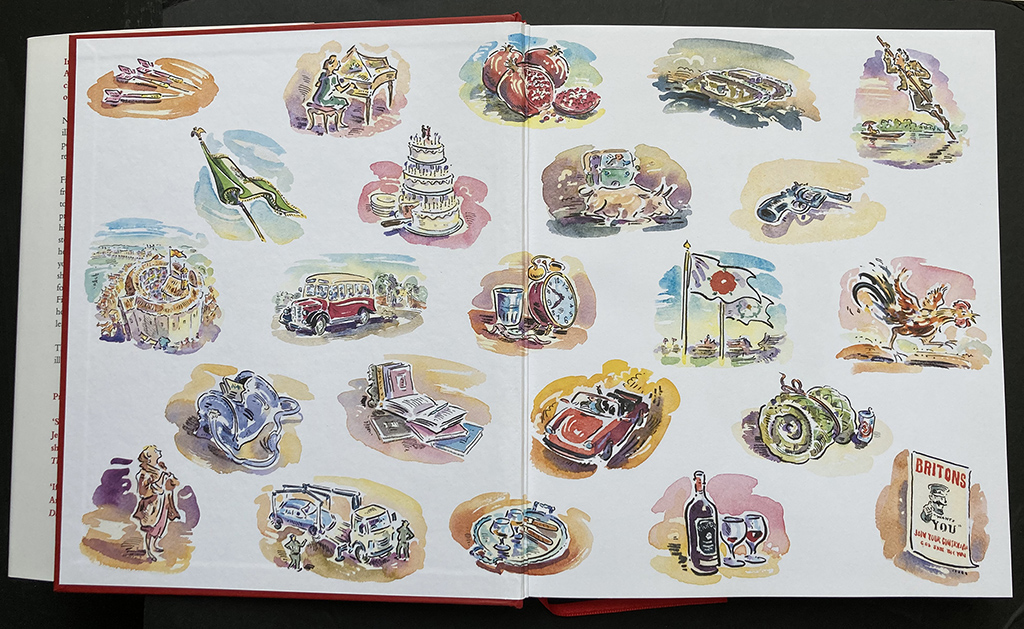 With lockdown lifted, there's a wonderful new energy in London. Galleries, restaurants and pubs can all re-open and aren't we relieved? To celebrate, we're launching a set of four 'London Life' prints by Paul Cox. Doesn't this one make you want to get straight down to Tate Modern and eat your lunch overlooking the river?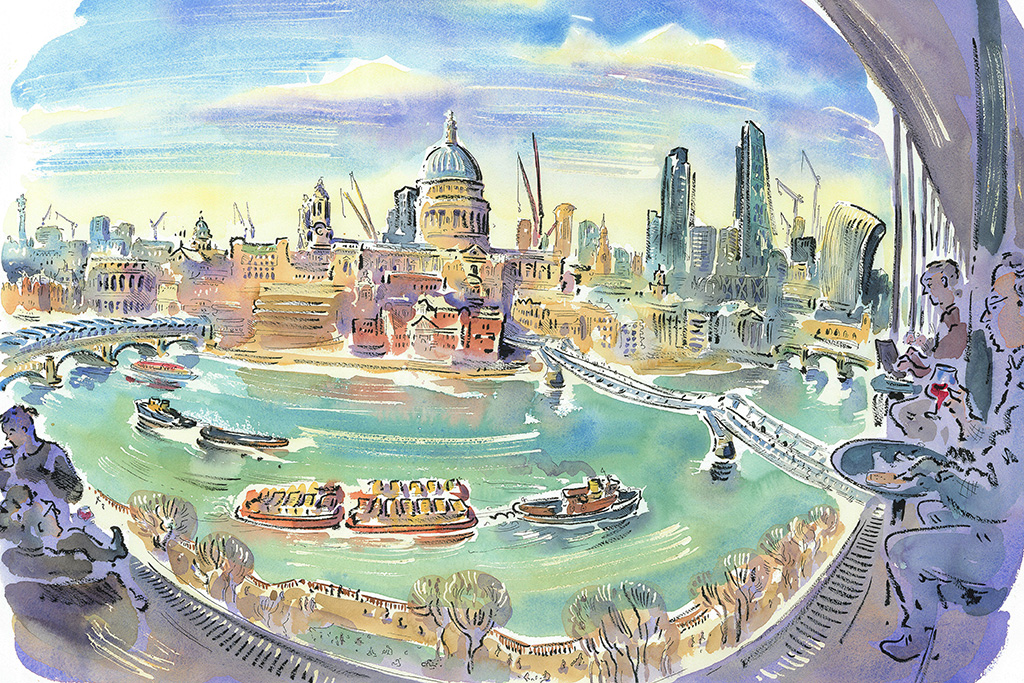 I would highly recommend Paul Cox's interview with Dr Louise Fenton of Wolverhampton University which you can see and hear here. Louise remembers advice given to her by Paul when she was a student and there's much of interest in this piece for students today. I look forward to the 'Question and Answers' between these two artists at 5.30 on Thursday 27th May 2021 when we can hear more about what Paul's current projects.
Paul Cox talk, by Louise Fenton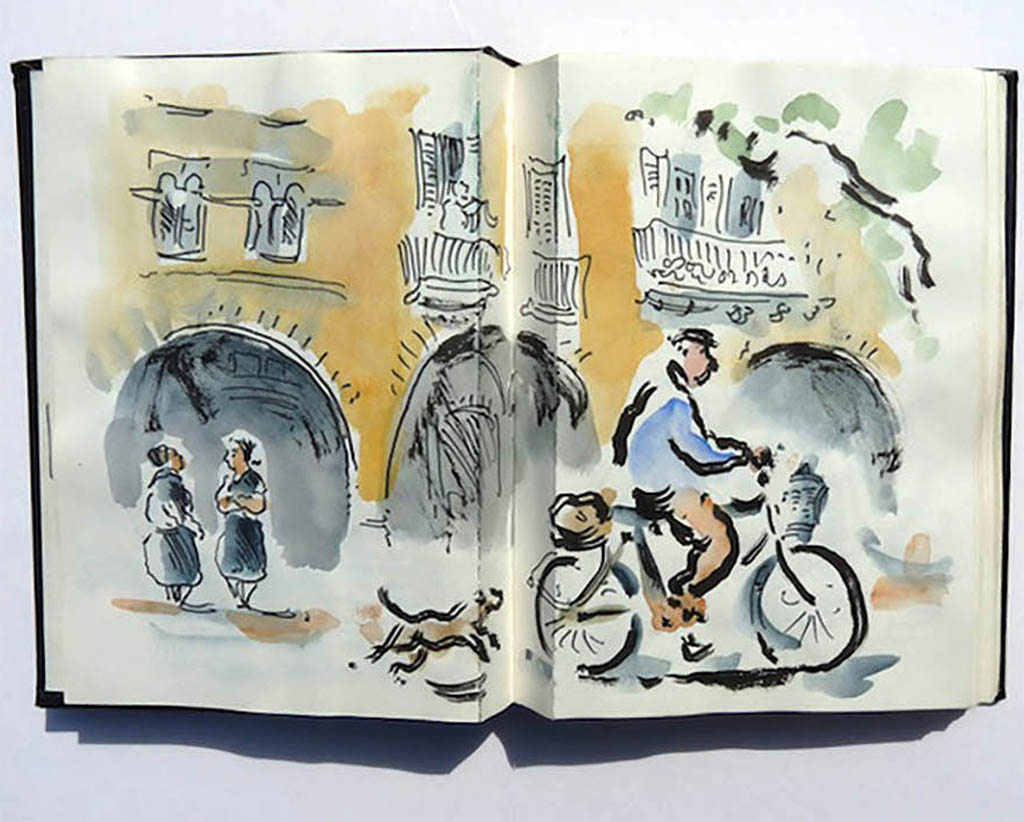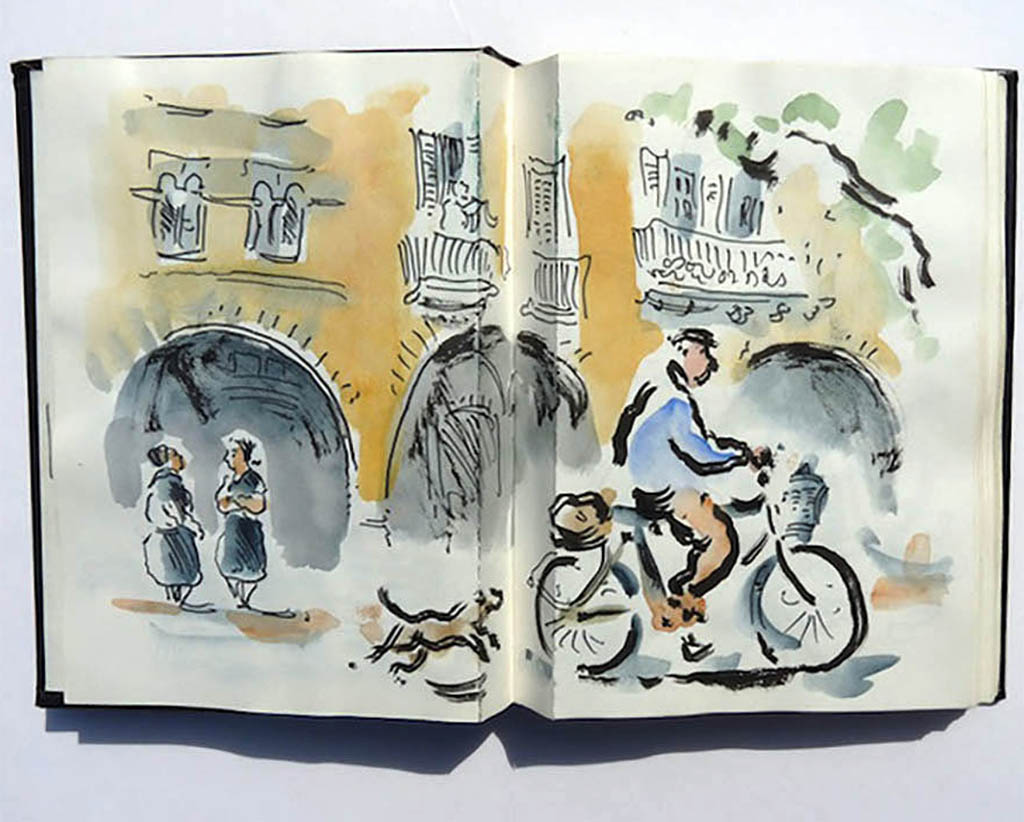 And just sign up on Eventbrite for Paul in conversation with Louise. Eventbrite
One of Olivia Lomenech Gill's etchings to be included in the retelling of Medusa, by Jessie Burton, to be published this year by Bloomsbury Children's Books.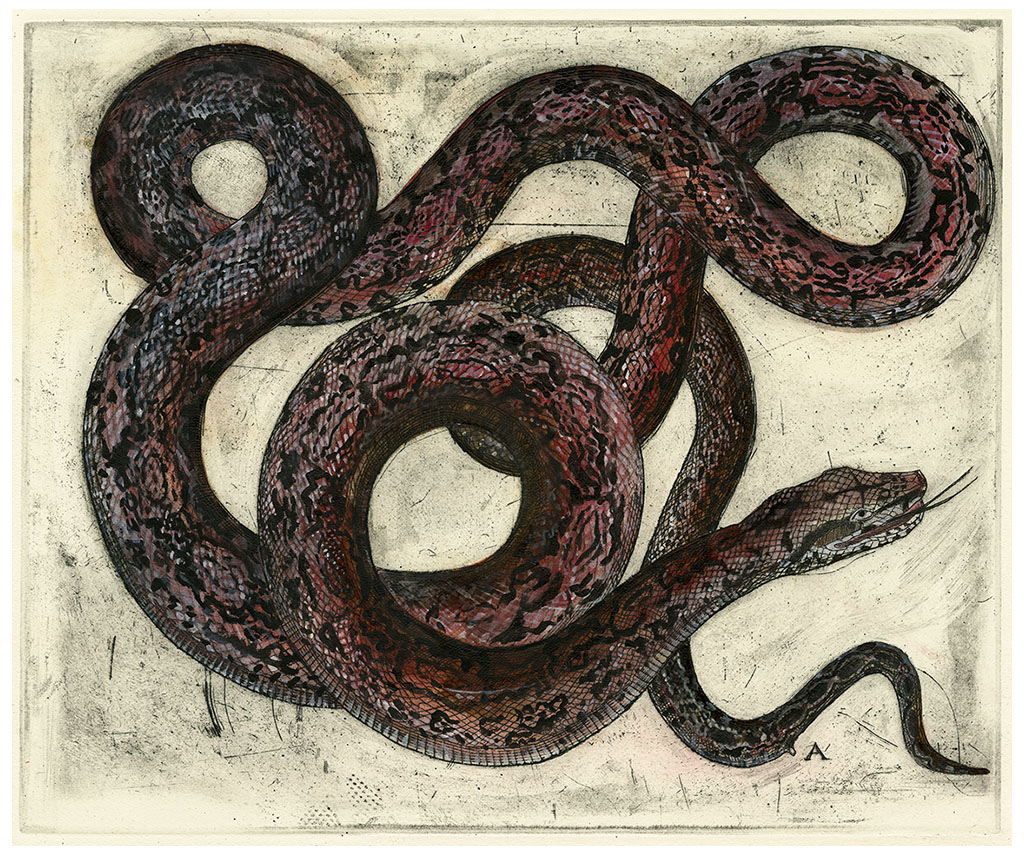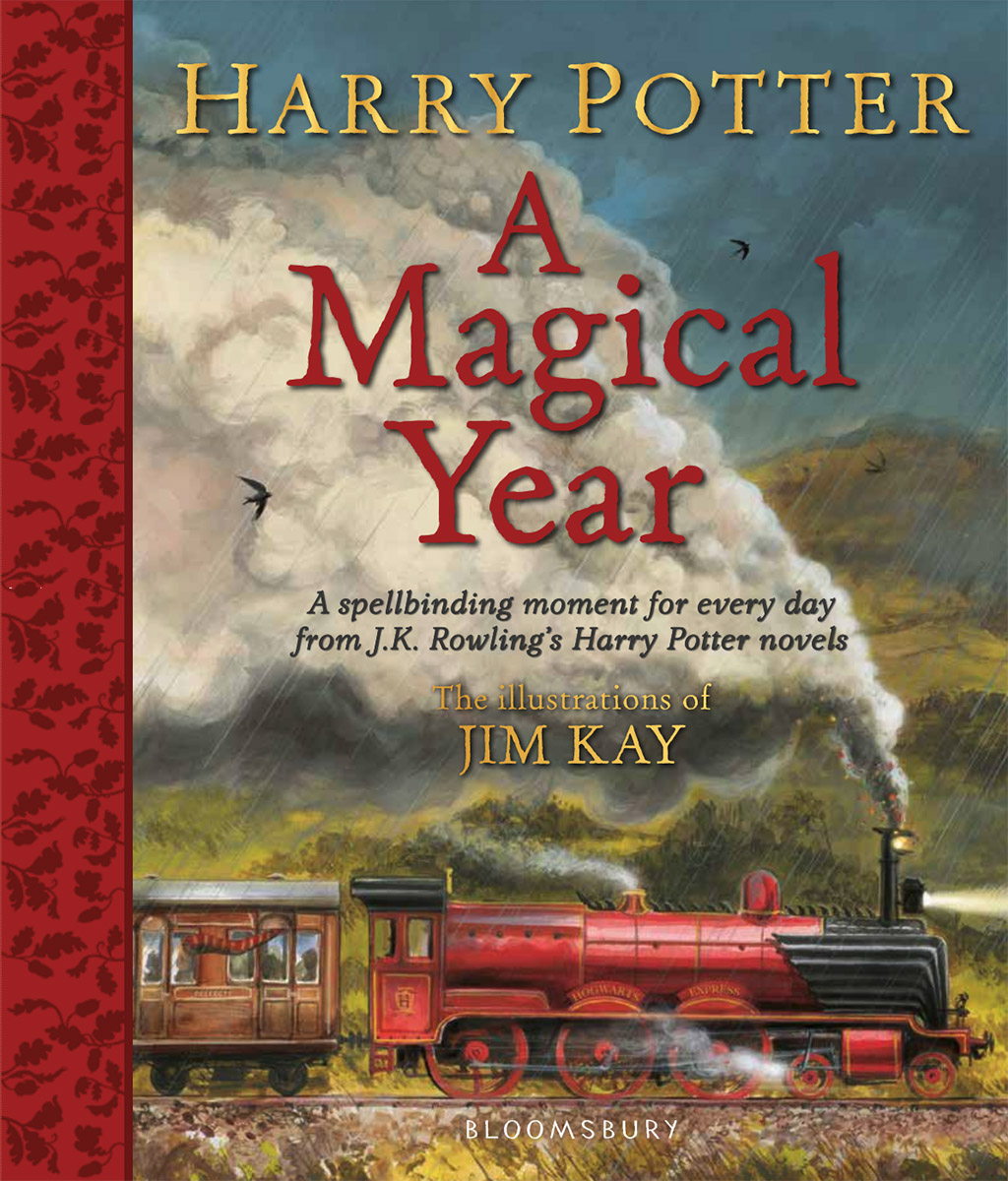 Bloomsbury Children's Books have announced the publication of a collection of work by Jim Kay. They have compiled it in such a way that each month has its own chapter, and images have been chosen from the first four books to mark particular events. They've chosen some of Jim's early sketches too, and that brings a new emphasis to the work as it shows Jim's thought processes as he stormed through the early stages of this mammoth project. Here comes the promo film.