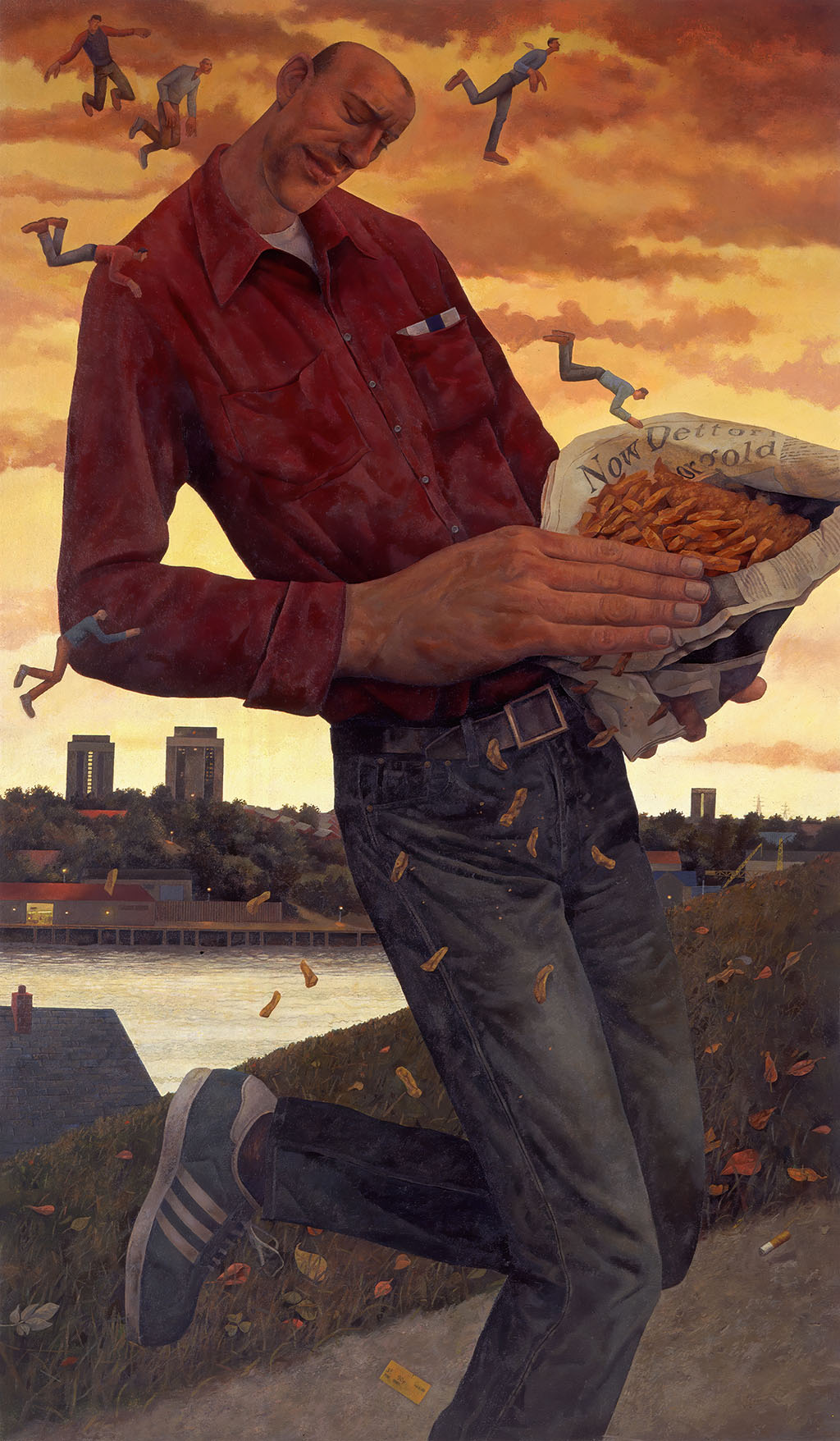 Simon produced this painting a few years ago – perhaps even before he became such a successful children's book writer and illustrator. It has that spirit though, that he now uses in his series of paintings of people from the north-east of England. It's a classic. More on his prints here.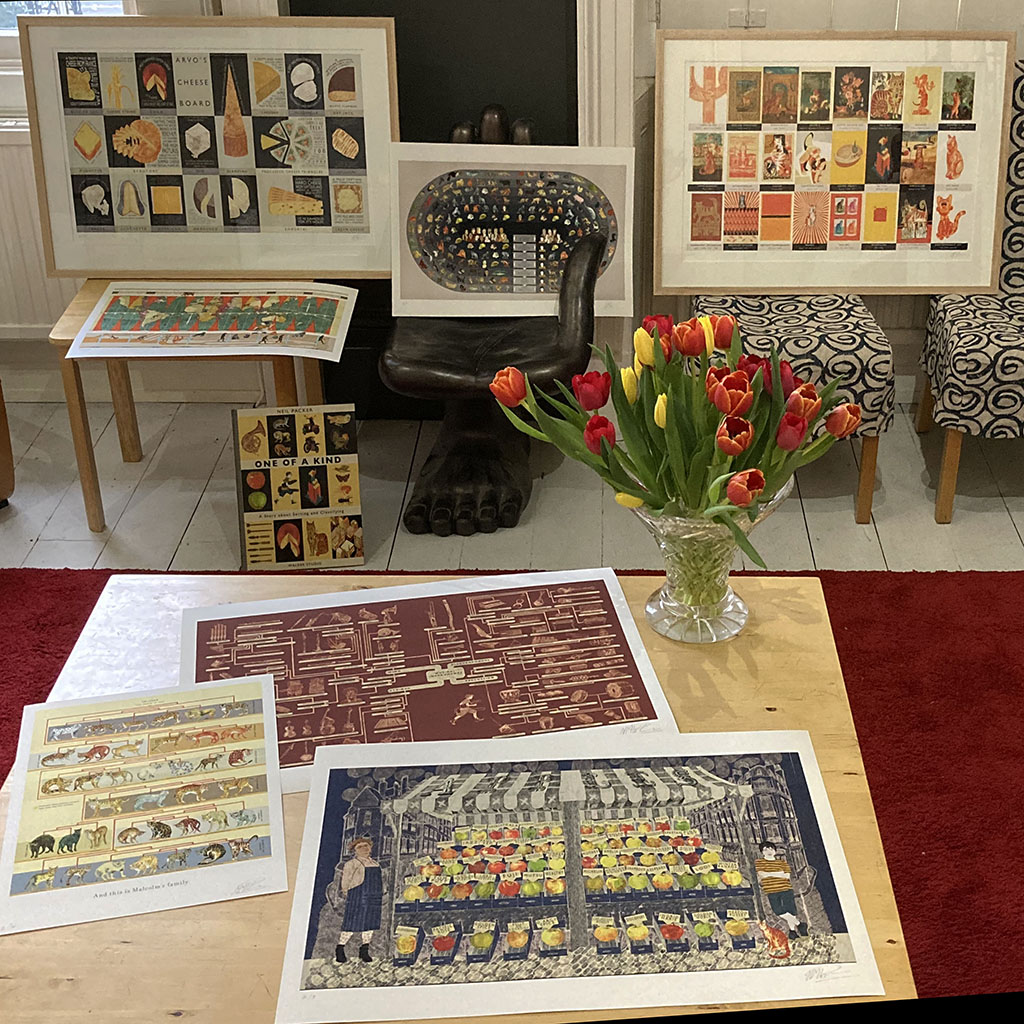 Neil is off to Bologna to meet the Italian publishers of One of a Kind and also to take part in an event with The Folio Society, the BolognaBookPlus illustration programme. The prints from One of a Kind are enormous and beautiful. Why not treat yourself? Cheese, cars, family, art? What a choice.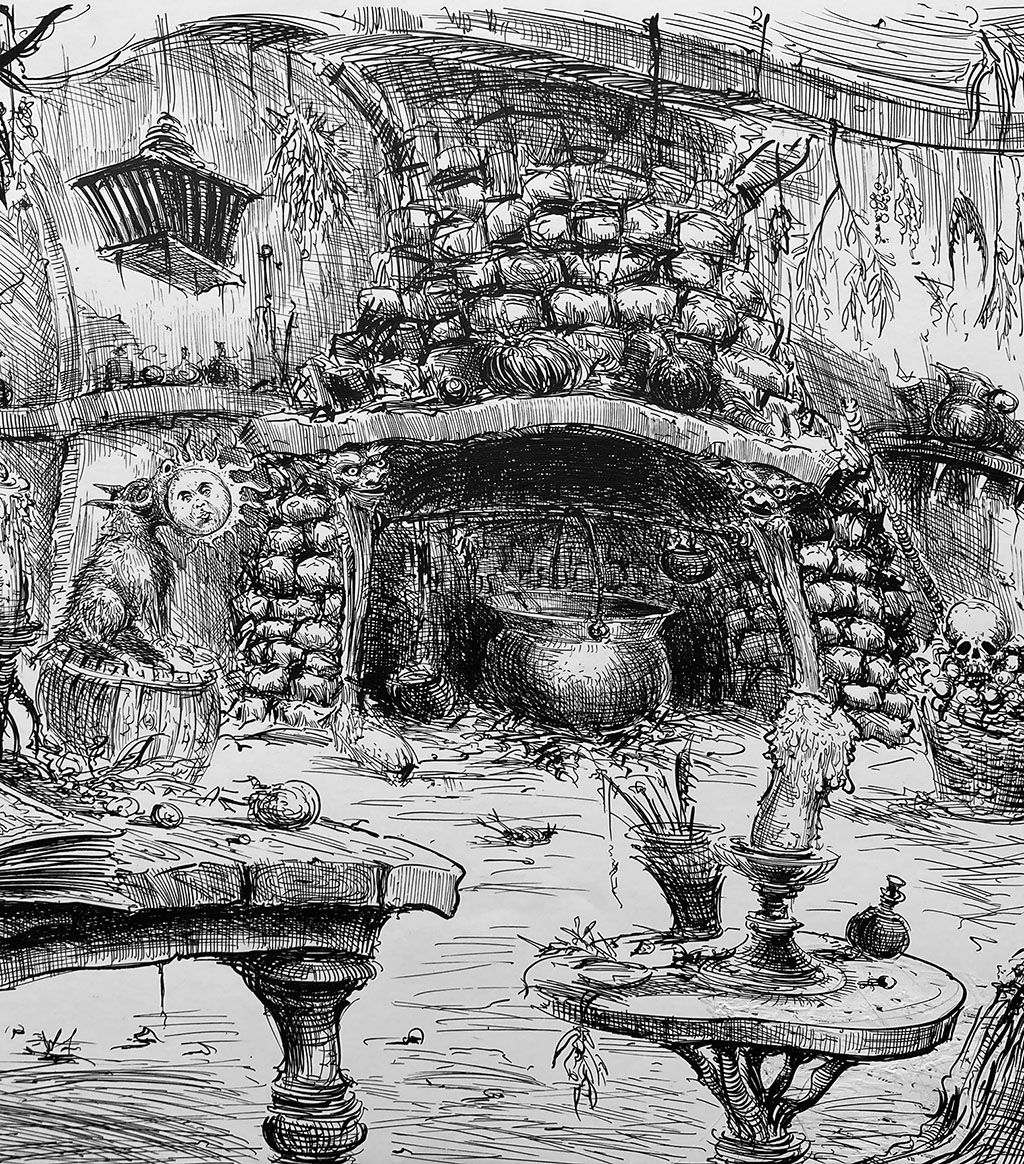 We just have one or two of these classic original drawings left. Ian was asked to visualise the witch's house at an early stage in the production. Doesn't this kitchen look cosy? This is just a detail. You can see the full image here.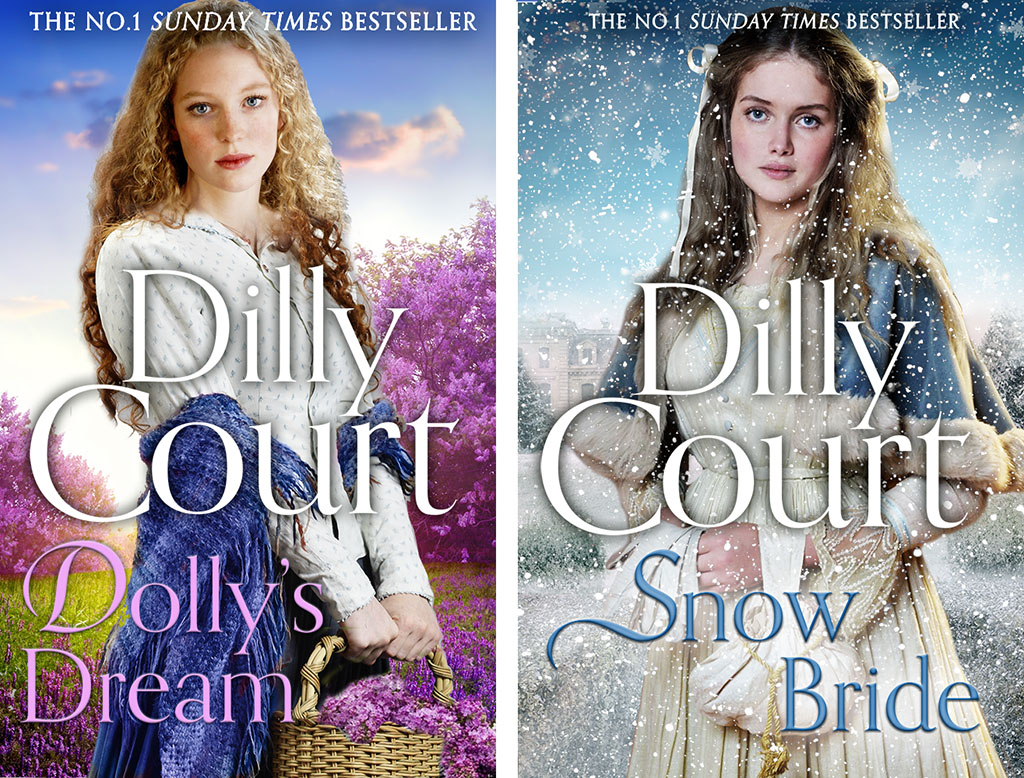 What an interesting article by Dilly Court in The Bookseller today. It seems that many of the most successful authors have to go through the process of multiple rejections before they're accepted. Gordon Crabb started working on her covers when she was still with Random House but moved to Harper Collins with her. We're delighted that her books very often hit No. 1 in The Sunday Times lists. After producing so many Western paintings for US publishers historical fiction was a rather nice distraction.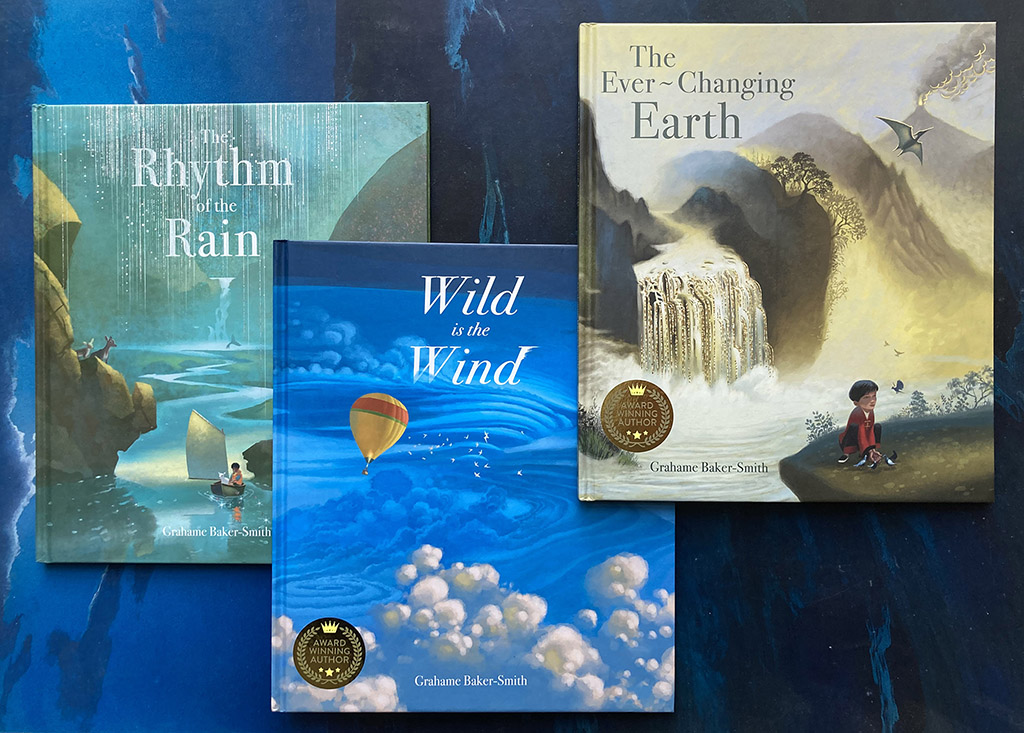 Grahame Baker Smith's third book in the much-loved series about the elements is now published, and he's made a short film about the work so far. More new work on the website too.