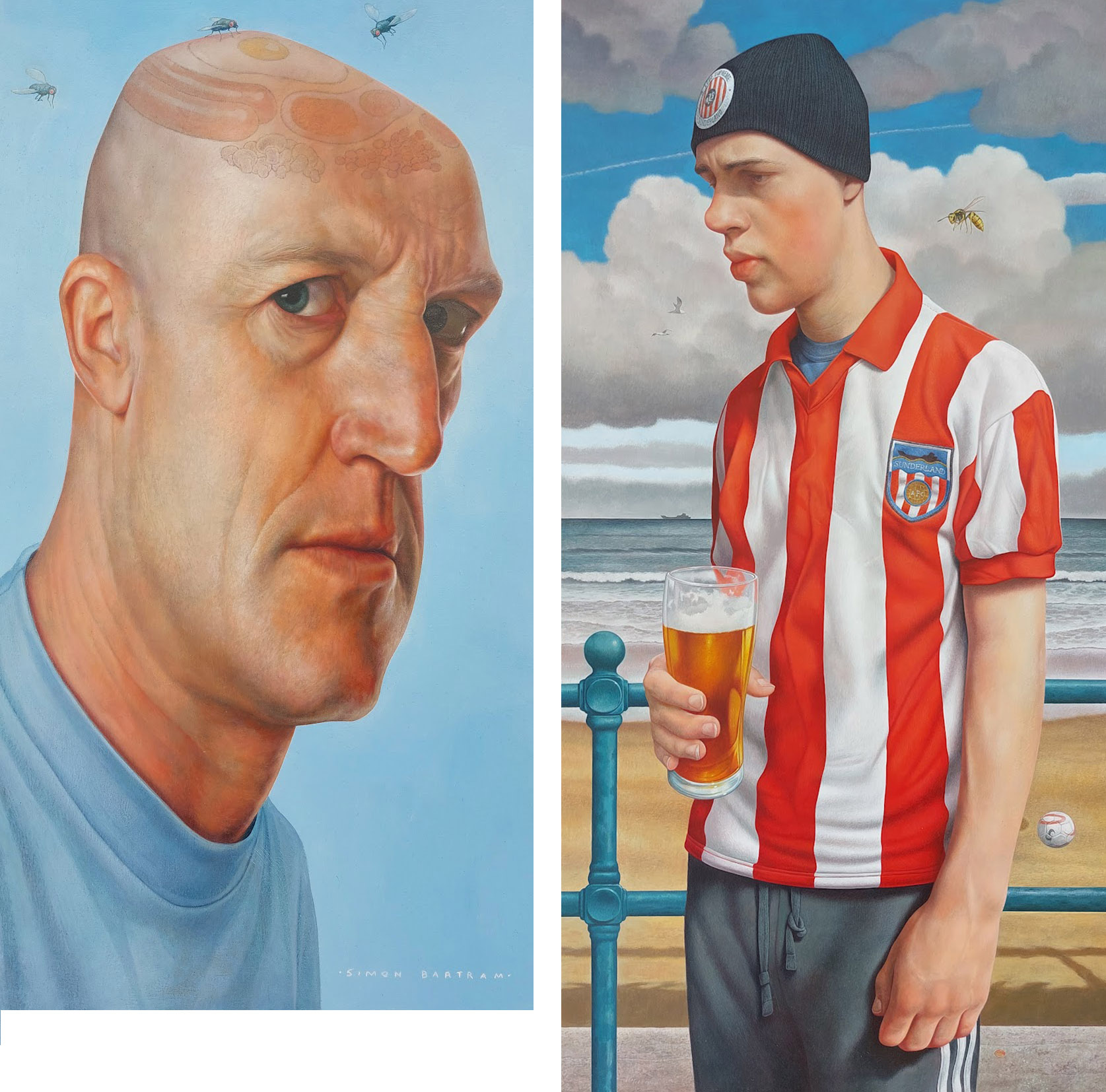 This exhibition of Simon Bartram's work at the Hartlepool Art Gallery opens on 29th January 2022. To describe it as an exhibition of portraits would be skimming the surface as it's so much more than that. Simon has delved into his roots in the north-east of England and produced a profound and affectionate piece of speculation as to what's in the minds of the people of his city. Total magic.
More on Simon here.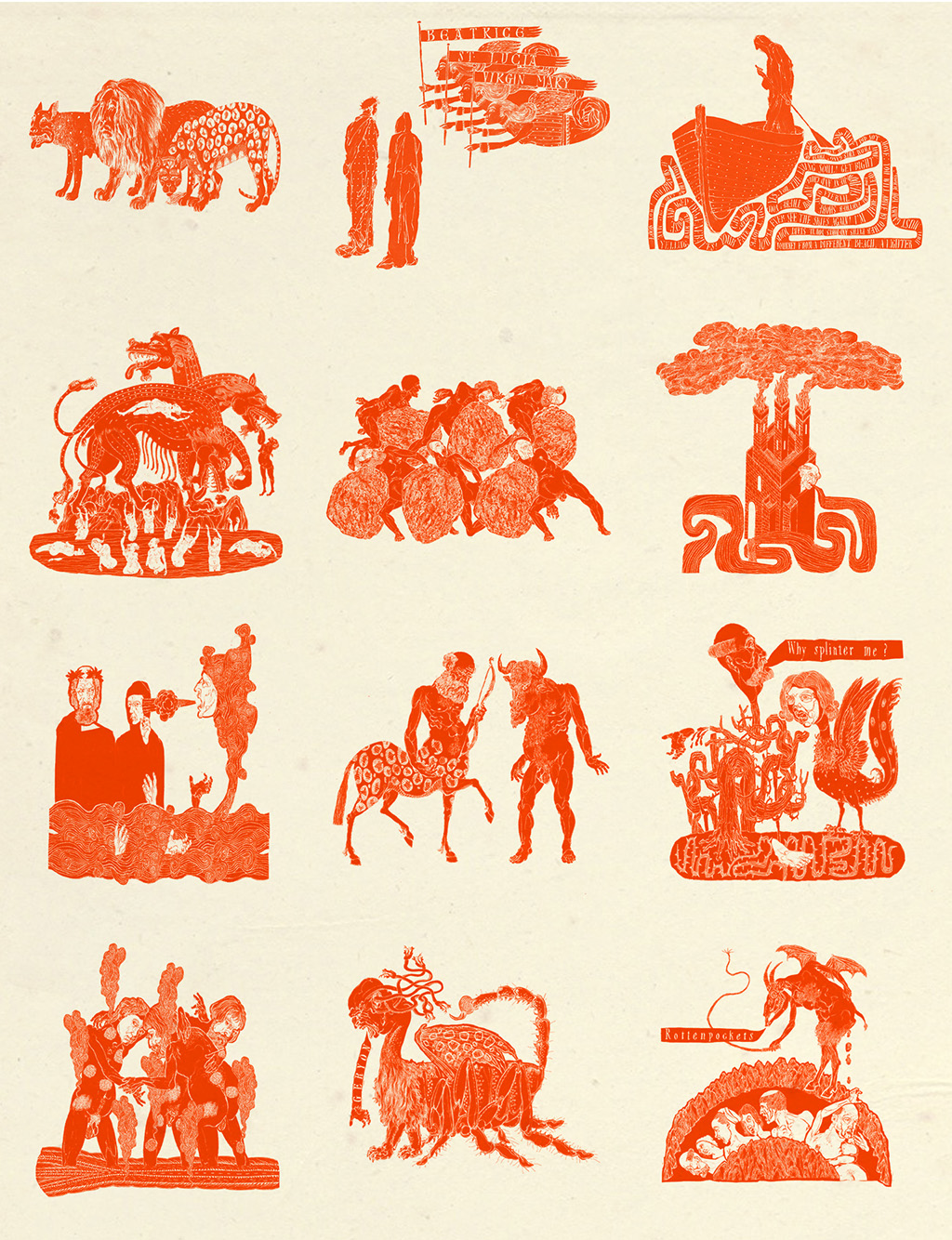 This is just a selection of Neil Packer's illustrations for the Inferno part of Dante's Divine Comedy, commissioned by the Folio Society. You can see more here, including a short film.
Paul Cox's way of adding so much life and sunshine to any scene is just perfect for this view of Albertropolis on the first day of the BBC Proms. So much so, that we've decided to offer this image as a limited edition print, signed by Paul, to brighten us up on these wintry days. Just email if you like the idea. At £150 plus VAT, perhaps the perfect gift.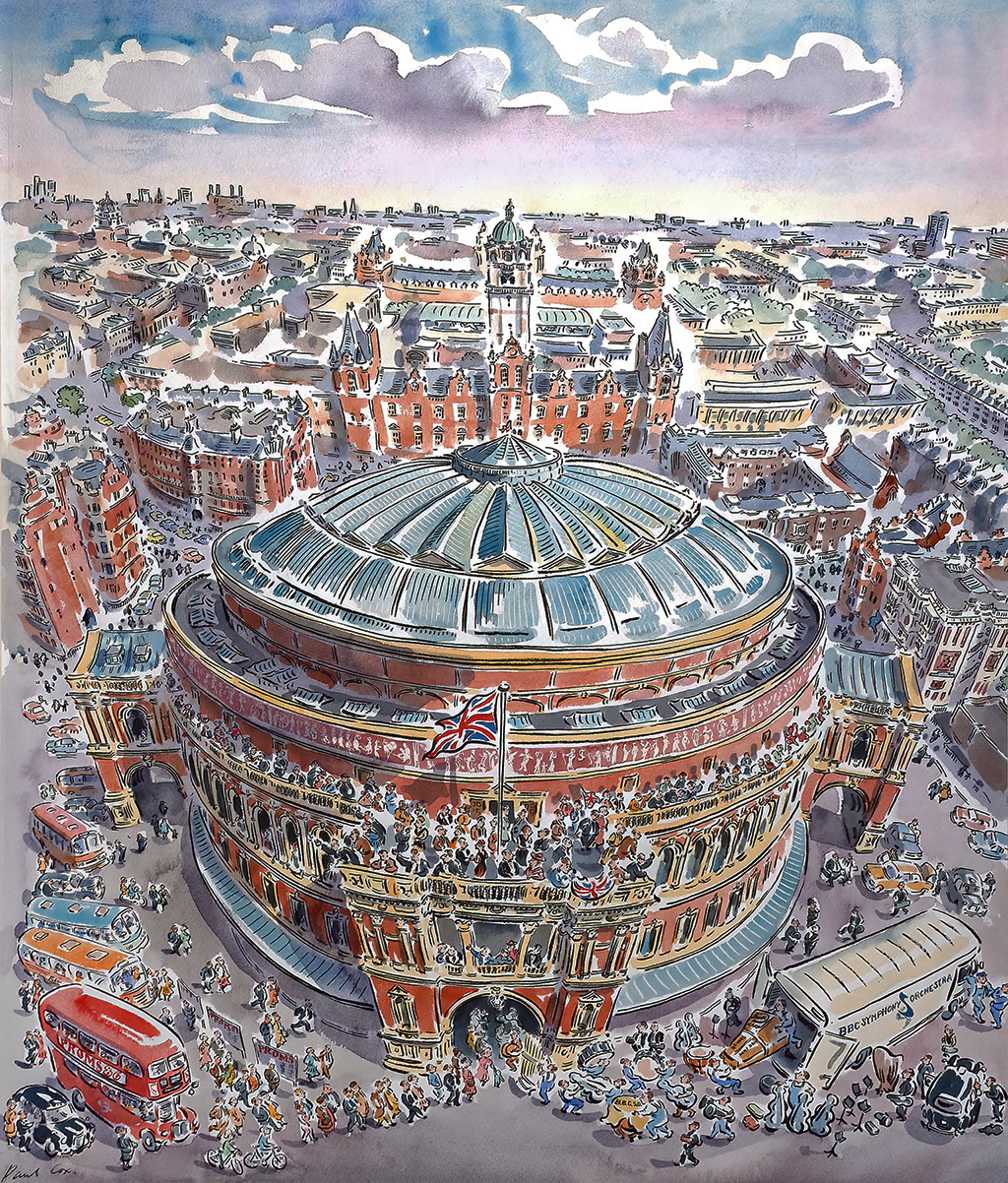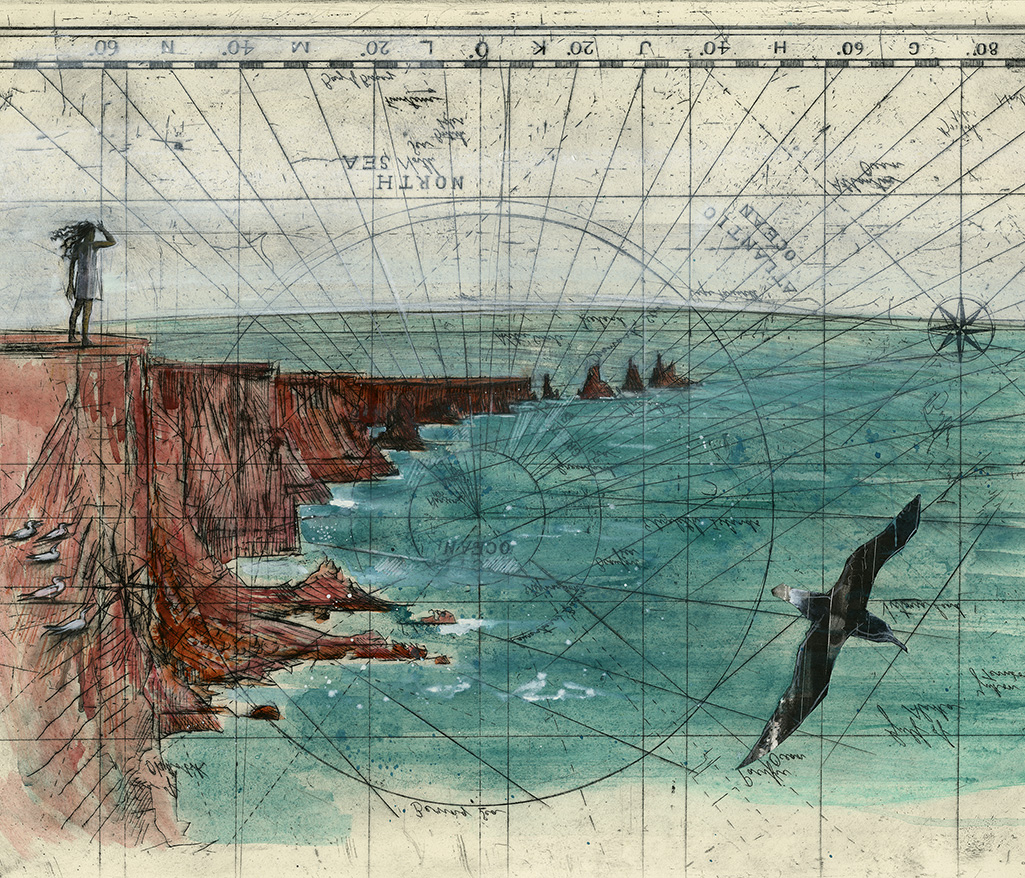 The retelling of Medusa written by Jessie Burton and illustrated by Olivia Lomenech Gill is a triumph. Olivia has used etchings, watercolour and oil paintings to illustrate this beautiful new book, and the image you see here is just a detail from one of them. To find out more, read Olivia's interview with Clare Povey, and listen to a podcast with Nikki Gamble.
Interview with Clare Povey
And a podcast here, where she talks to Nikki Gamble.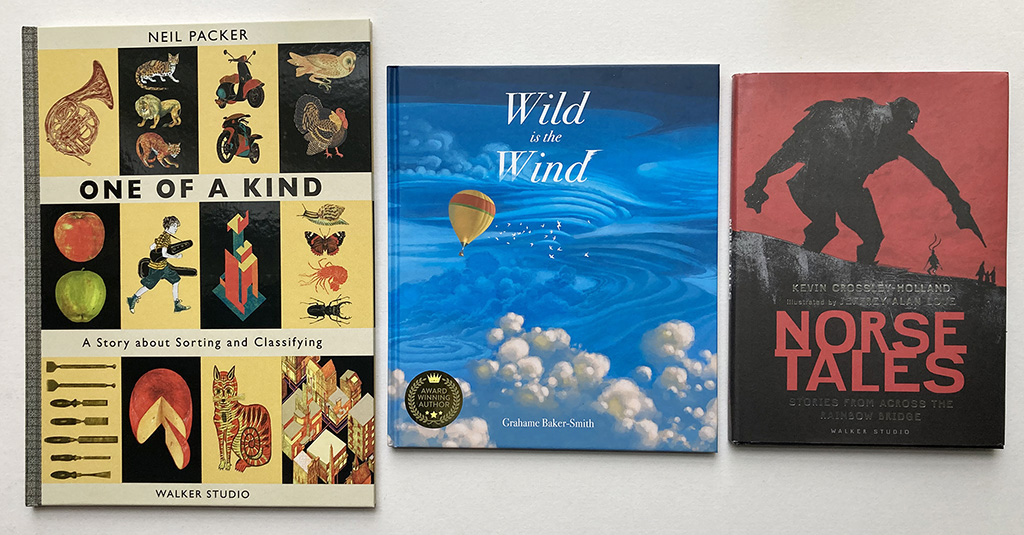 Congratulations to Neil Packer, Grahame Baker Smith and Jeffrey Alan Love. Each of them has a book nominated for the 2022 Kate Greenaway Medal. Fabulous!