We're publishing a superb high-quality print of these twelve heads from Simon Bartram's sketchbook as a celebration of the end of lockdown. Hooray! We don't quite know what the result will be but at least we can start meeting friends again. Here's Simon signing No. 10. It will be an edition limited to fifty prints, each with a small original drawing at the bottom, so just email me if you'd like to order one for yourself.
You can see more work from the sketchbooks here.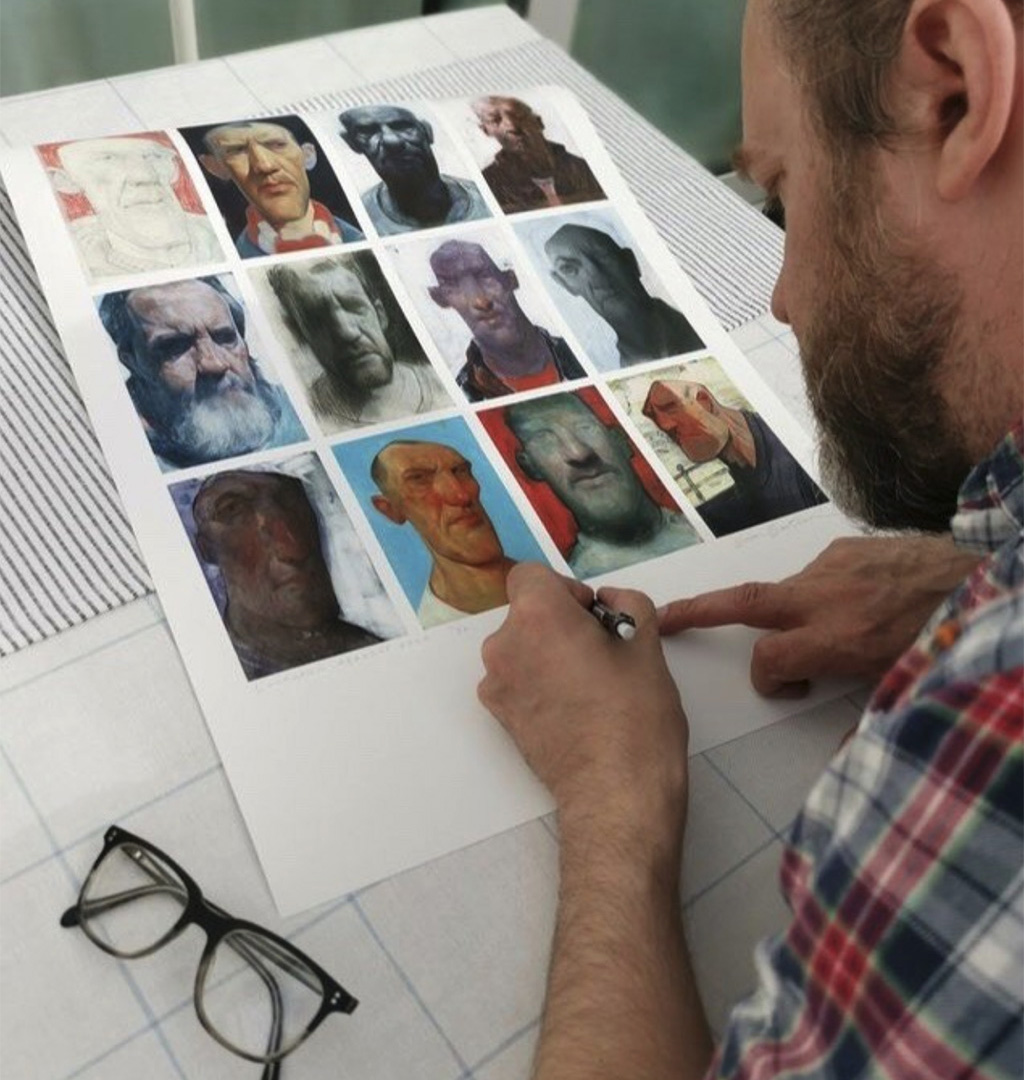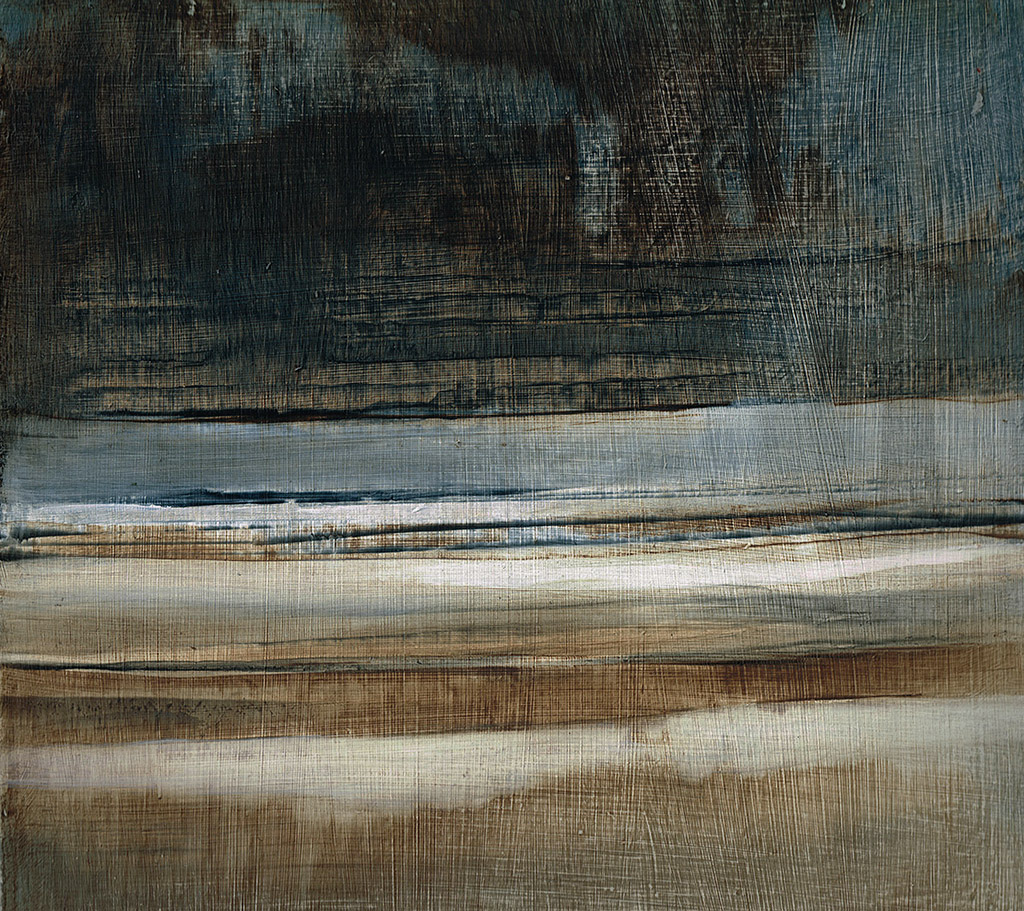 We now have a collection of originals by Julia Cox. Beautiful evocative landscape collage work, different techniques using wax and watercolour. Reminders of her travels around the world. We're also showing her work at the forthcoming Cheltenham Fresh Art Fair so if you'd like to see us there just email me for a ticket.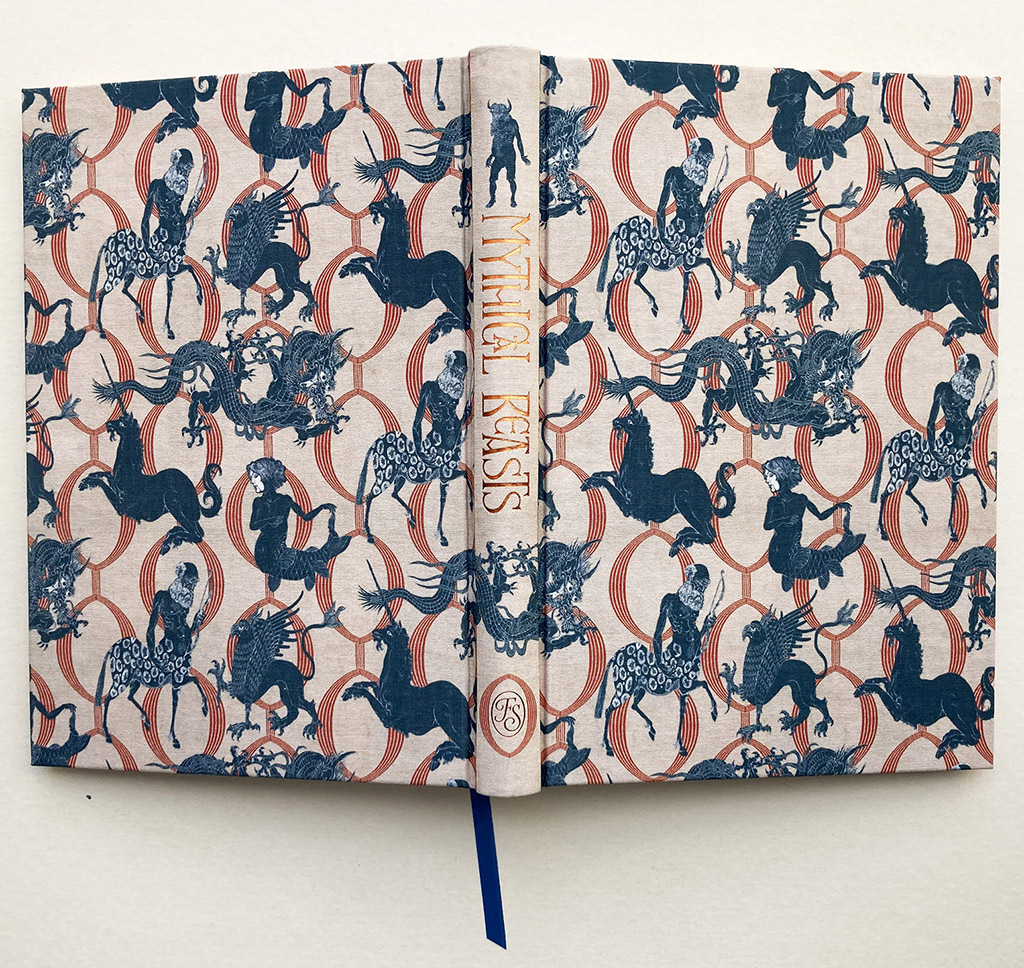 The Folio Society commissioned Neil Packer to illustrate the binding and chapter heads of their book of Mythical Beasts. You can see more on that and Neil's other recent book projects here.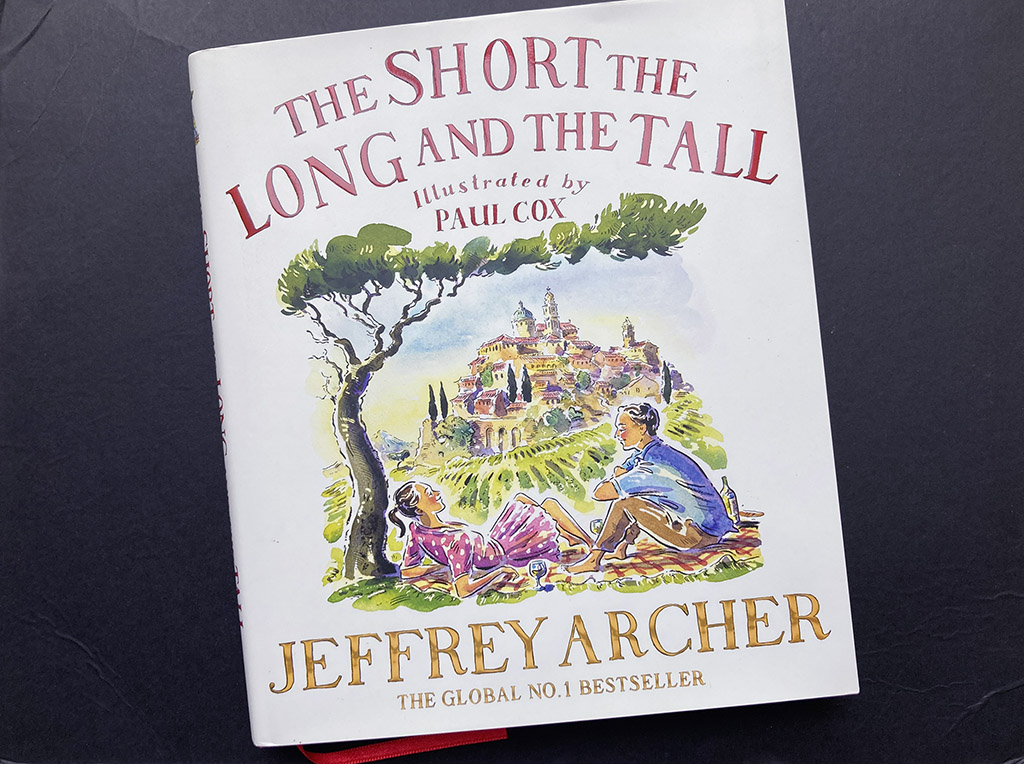 Paul's Cox's illustrations for these short stories add so much to the book. Reading each one, it's striking that the information in the illustrations matches the story so perfectly. Many of them can be seen here, in the 'Illustration' portfolio, and many of the originals are for sale at Chris Beetles' gallery.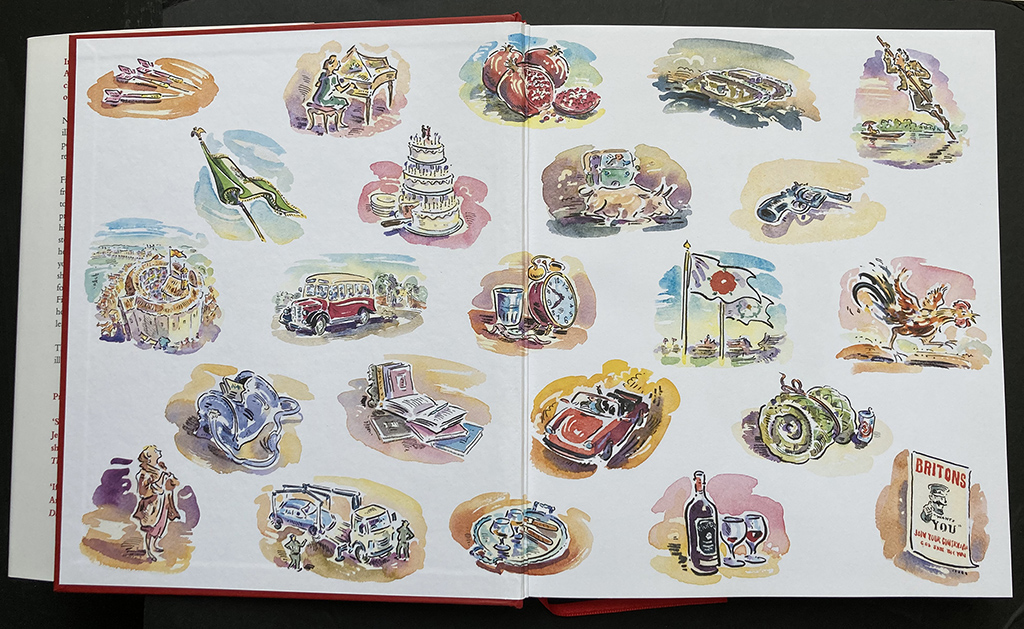 With lockdown lifted, there's a wonderful new energy in London. Galleries, restaurants and pubs can all re-open and aren't we relieved? To celebrate, we're launching a set of four 'London Life' prints by Paul Cox. Doesn't this one make you want to get straight down to Tate Modern and eat your lunch overlooking the river?