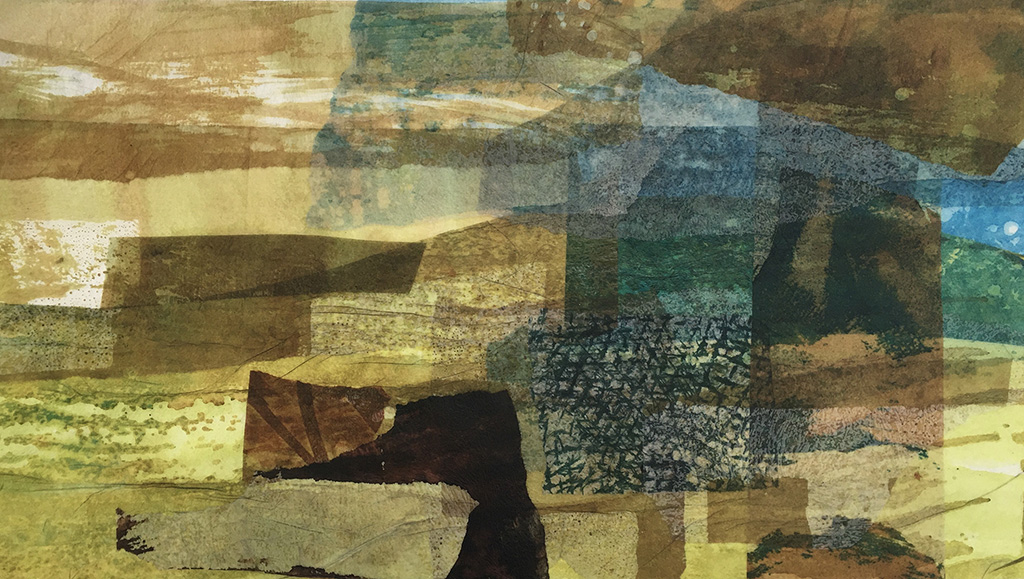 Just look at this beautiful collage by Julia Cox. More for sale here.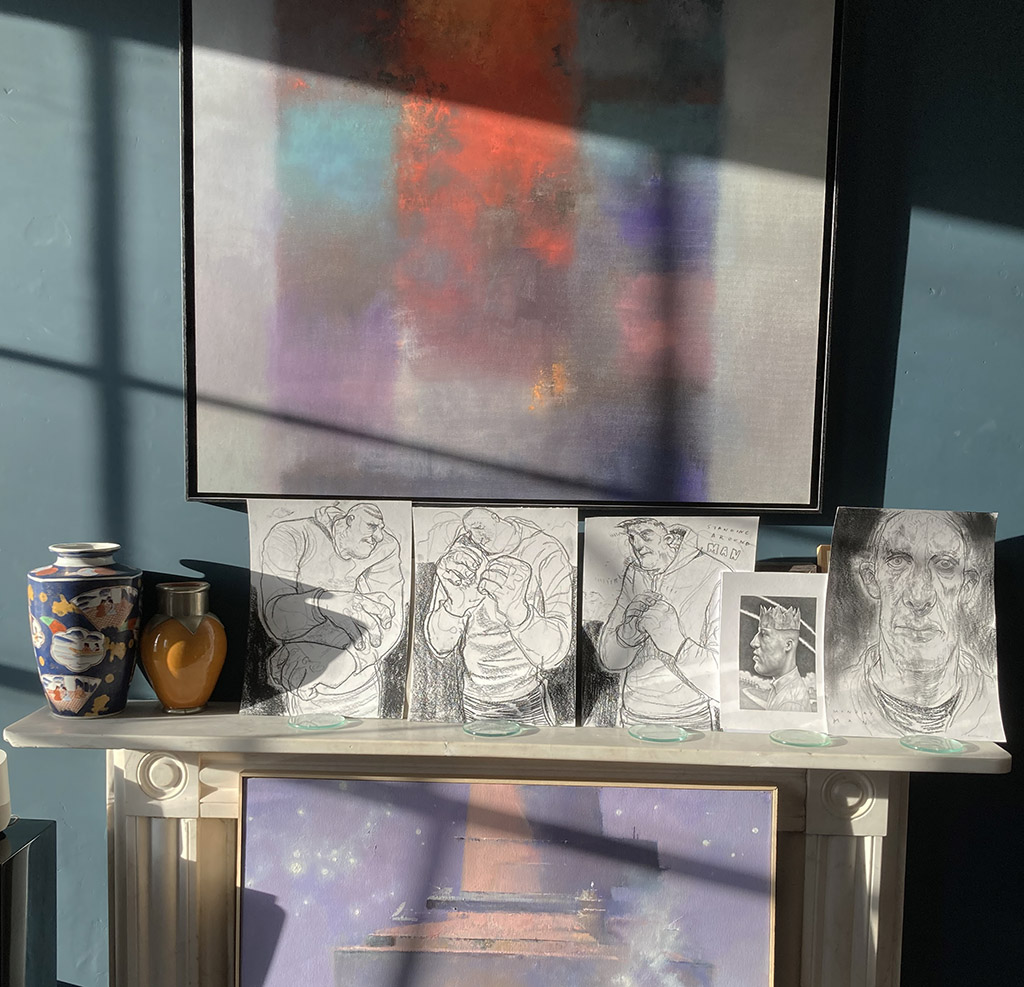 Last week Simon's new pencil and charcoal drawings I'd been waiting for arrived. They looked wonderful in the sunlight on the mantelpiece, but you can see them more clearly on the website where they are for sale. Simon Bartram originals.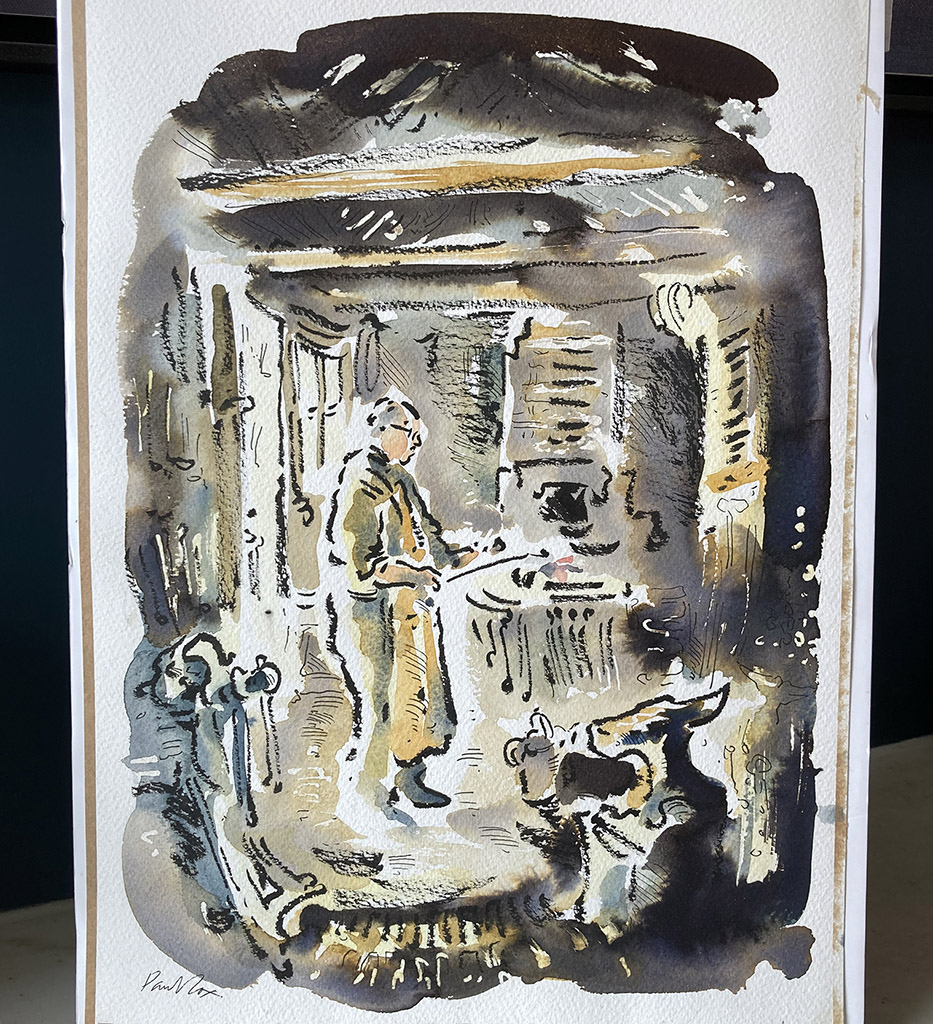 This simple drawing of a man in his forge was Paul's way of showing his students at West Dean how to quickly add colour. I think it works beautifully. More on Paul Cox here.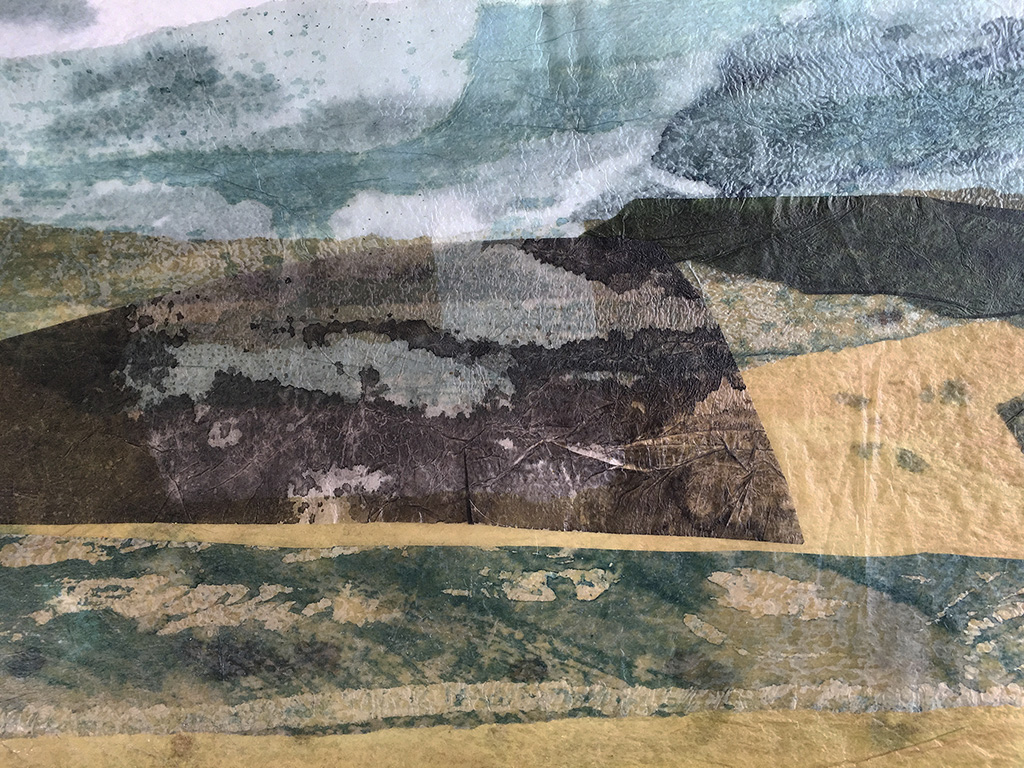 A detail from 'Late Summer, South Downs'.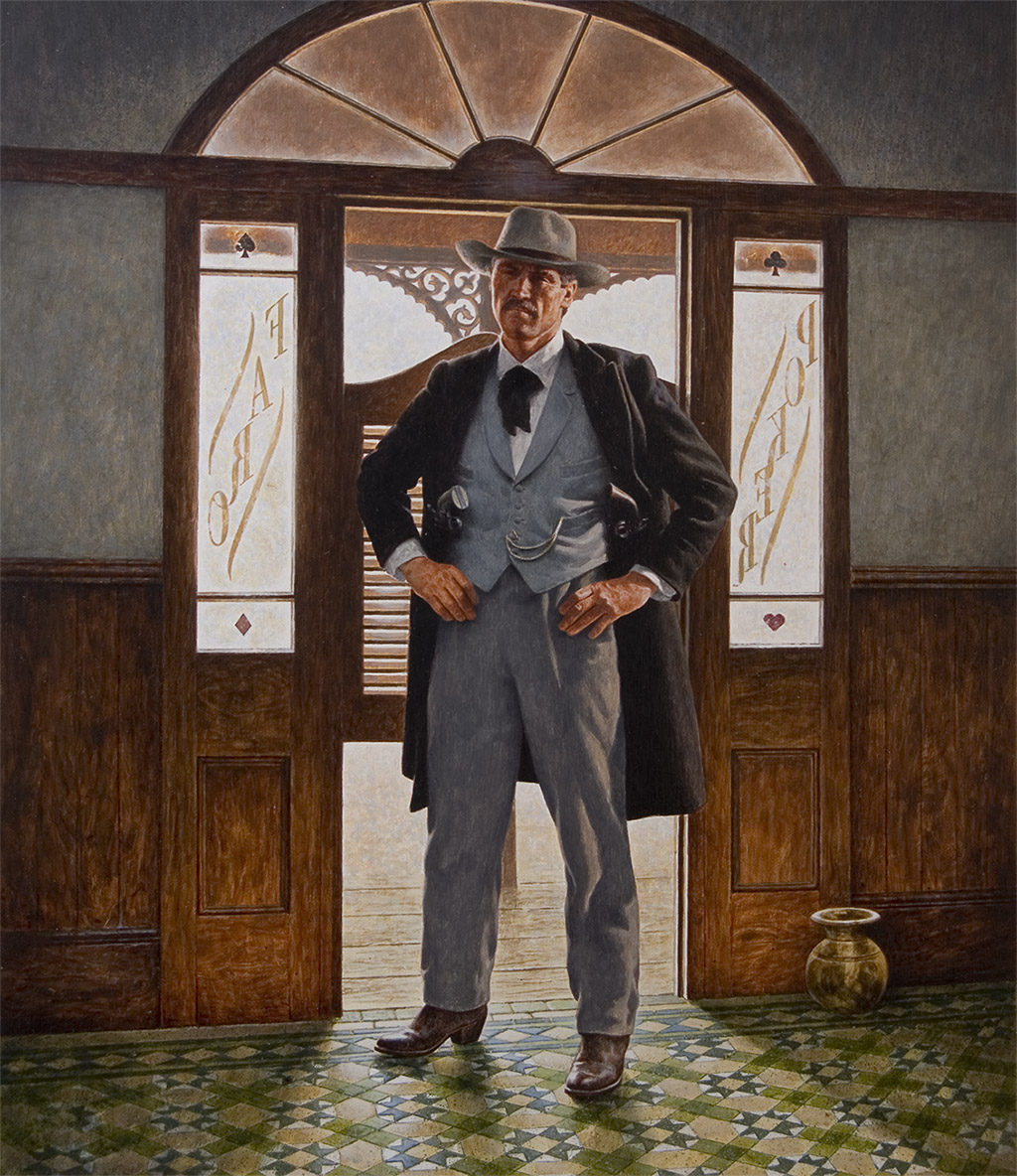 For many years Gordon Crabb produced oil paintings for the covers of Western novels published in the US. Many of the originals were sold at the time but not all. This one was for The Shootist.